China's leading supplier of wireless charging solutions – Shanghai Line Printing Technology – will showcase its latest product, the world's slimmest wireless charging module solution LP-1, at this session of MWC (Mobile World Congress). LP1 is based on Line Printing's unique patented nanocrystal technology. With the use of high-precision winding technology and special processing the entire TX coil module's thickness is limited to 1.10 mm.
The device's overall thickness is 2.7 mm, and it can be as slim as 1.3 mm when incorporated with desk lamps, smart home devices, etc., meeting customer needs of simplicity while enhancing the wireless charging function. The device is suitable for various wireless charging application scenarios such as in smart home solutions, vehicle electronics and portable products.
Data indicates that the four-layer iron-based nanocrystal composite has efficiency equivalent to 0.5 mm ferrite under TX power of 13W and RX power of 10W, and the six-layer iron-based nanocrystal composite has efficiency equivalent to 0.5 mm ferrite under TX power of 18.5W and RX power of 15W, while the thickness is only 1/5th to 1/4th that of ferrite. Additionally, the weight of the iron-based nanocrystal composite is only 2 g, 1/7th of the conventional ferrite material, making it highly portable.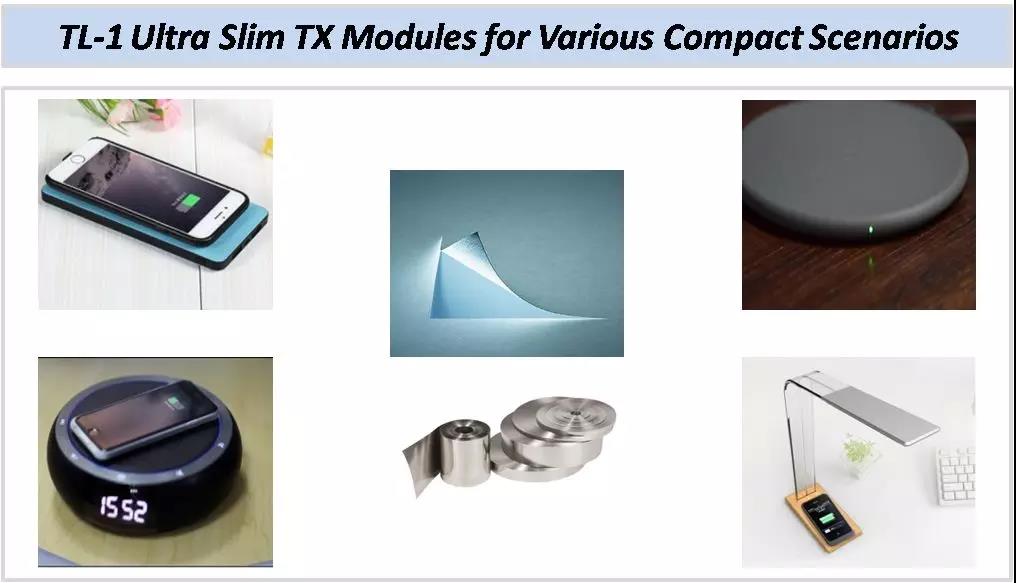 45W Foldable High-Power Multi-coil LP-Power
Line Printing will also showcase the prototype of the 45W (15Wx3) high-power multi-coil LP-power solution, which also adopts the LP-1 Ultra-slim technology with overall thickness of only 2.0 mm. Up to 21 wireless charging coils (7x3) are supported, providing a vastly improved user experience. The split design and high-end flexible magnetic materials ensure it can be easily folded and bent, reduce interference from RF components of the mobile phone, and maintain low temperature increase (Δ T< 5℃). Furthermore, the LP-Power prototype also supports rapid charging of iPhone 7.5W and Samsung 10W.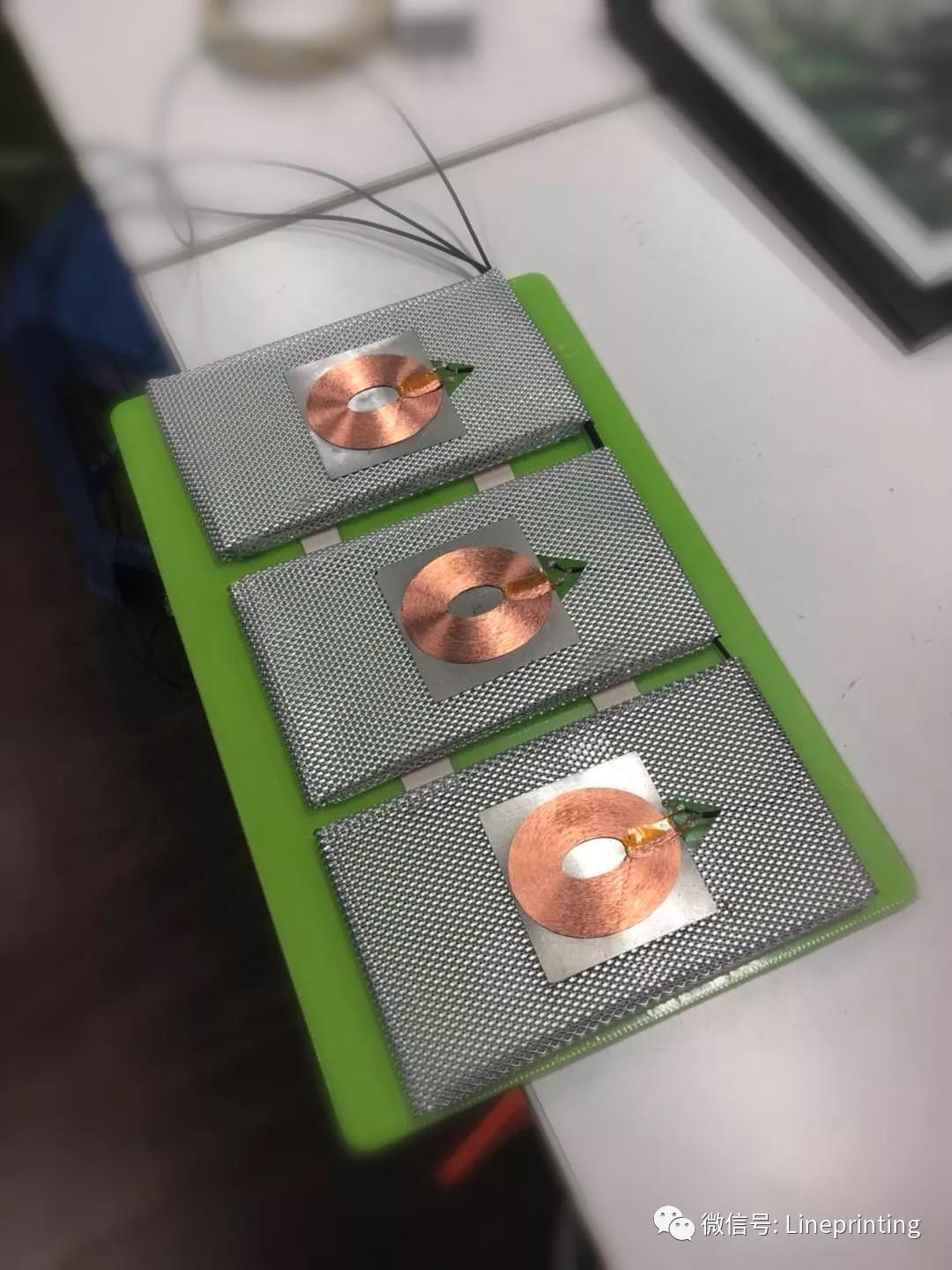 Founded in 2012, Shanghai Line Printing New Material Technology Limited Liability Company is a leader in China's wireless charging field. It took the lead in mass production of nanocrystal and amorphous high-end magnetic materials in 2015 in China, and then entered the supply chain of international mobile phone giants thanks to its strong experience in magnetic materials and printed electronics. In 2017, the company increased its capital and expanded shares to further consolidate its strength in the entire wireless charging industry chain. With high-end magnetic materials at its core, Line Printing provides complete solutions to customers, from materials to modules (RX/TX) as well as finished products, and is committed to becoming a high-tech trendsetter in the wireless charging field.